A right strategic vision is critical.  It  means companies have to be able to anticipate what the customer will want and how best to achieve it.
It is essential to define the depth and scope of the changes and the redesigning of internal processes and structures taking into consideration the company culture and  the core of the business, the employees.
In the current complex and fast-changing business climate, organisations often underestimate the importance of the operating model refinements necessary to affect transformation across people, process, technology, data management and risk management components.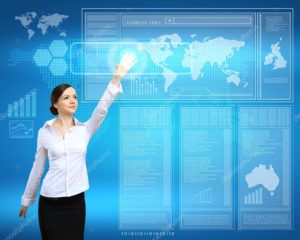 GBI international Consulting works closely with CEOs / MDs and Leadership teams to shape your 'people-strategy' and create the conditions for your people to be brilliant. Supporting and developing your workforce  to be inspiring, uplifting and challenging.
BUSINESS CHANGE AND  TRANSFORMATION

– Support the development and promotion of Organisational Change Management plans, methods and tools, including presentations, content, methodologies, toolkits and deliverables.
– Support your organization to focus on defining your business visions and strategies
– Support your teams to create a smooth transition and ensuring people to adapt to the change.
– Ensure that all of the training programs are compliant to internal policies and corporate requirements.
– Collaborate across different teams to ensure consistency
– Support your team to lead and create the change leadership and managing programs and initiatives.
– Develop strong working relationships with everyone involved in the change and transformation programs.

Business Internationalization


We provide internationalization services to start-ups and growing companies expanding their operations overseas:

– International Business Development support in Europe, America and Asia.
– Help your business develop a strategy that drives long-term success
– Support your business to develop partnerships and get in touch with international companies according to your needs, ambitions, strategy and services or product development
– Company support and/or representation in :
+ Airshows
+ MRO, aerospace events
+ Specialized events related to the sectors we operate:
Additive Manufacturing, Composites, 3D Printing, Powder Metallurgy, Advanced Engineering,  Cybersecurity, IoT, Artificial Intelligence, Robotics,…

MARKET INTELLIGENCE

We support your organization to identify and approach:
– International customers
– Potential customers
– Suppliers
– Competitors
– Market trends and their potential impact on your business


.

Human capital transformation

– Development and implementation of Human capital business processes, programs and employees benefits
– Support your organization and practices review and improvement
– Support Culture Change management
– Support your HR Transformation projects

…

STRUCTURE TRANSFORMATION

– Support your business to rely on a well-designed organizational structure
– Development and implementation of a "function-centric" HRM System

DIGITAL TRANSFORMATION

– Internal HR Systems: "agile" support, upgrading, harmonization, performance analysis, improvement and alignment
– HR Systems  implementation : strategy, identification, selection, support and project follow-up
– Internal Social Network development and implementation : strategy, support and project follow-up
– Development of enterprise social collaboration platforms for employees to share knowledge, innovative ideas and information
– Digital change management support and execution (engagement, comms & learning)