Every generation has observed that the only constant is change. But today, that change is accelerating exponentially — Never has it been more important to carefully manage that change and its impact on your organization's people and culture. Let's face it: change is the new status quo, and only those that can adapt quickly will survive.
Change can be painful. But you can lead your company toward  a performing culture transformation by creating a culture that is agile, flexible, and collaborative.
Cultural change takes time as we ask people to learn new behaviors and put them into practice. Leaders of your organization must maintain their dedication to the cause for as long as it takes to achieve the defined cultural changes .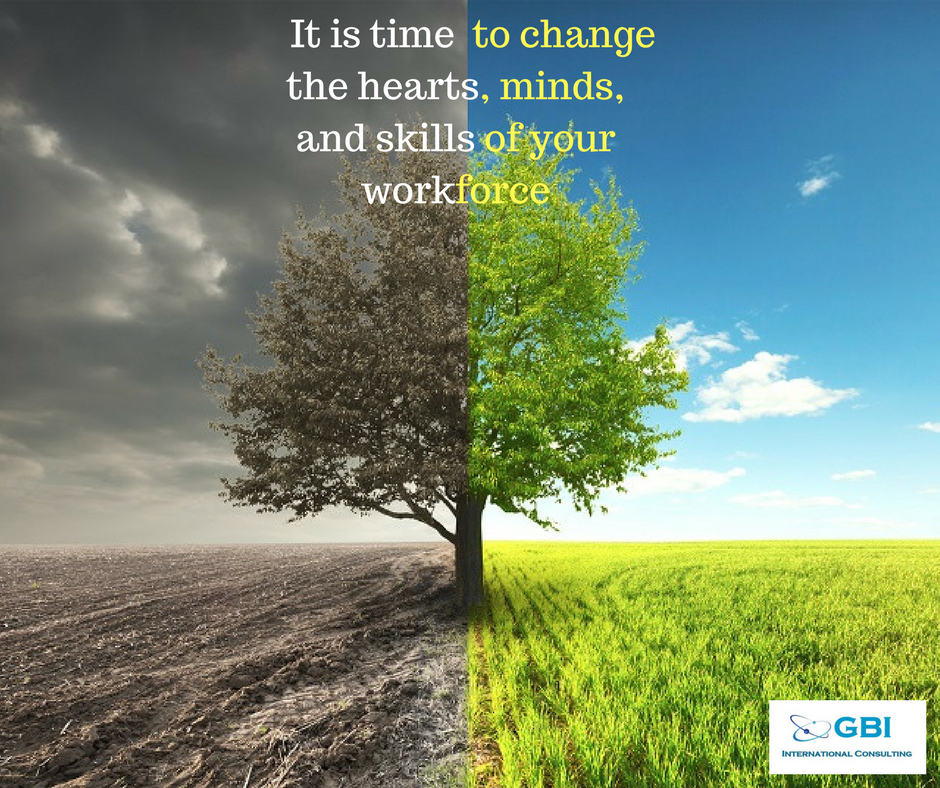 ..
GBI International Consulting can  support your organization  to analyze the current culture of your organization and help you to define the future culture you need to support your strategy and business goals.…
CULTURE TRANSFORMATION


…
– Support your organization to analyze your current company culture and define the future state of your organization
– Implement and develop strategies and tactics to share and communicate a new defined culture to your people in all of its engaging and vivid detail.
– Support your strategic planning–creation of projects and programs needed to develop and encourage cultural change
– Develop and establish a project management philosophy and introduce the requisite discipline that comes from managing work as a set of projects.
– Improve your organization's ability to sustain its change efforts, while building the project management mechanisms needed to properly monitor and manage the overarching transformation program.…

.

ORGANIZATIONAL BEHAVIOUR


…. 




– Support your executive team to participate in the cultural change effort, sponsor projects, attend key workshops, provide opinions in one-on-one interviews, and generally, demonstrate to your people that they believe in and desire the changes defined.
– Support each employee of your organization in the process and implementation of the new culture.
-Define and implement your cultural change program communication in a variety of ways to improve understanding and acceptance among your employees.
– Support your organization to demystify expectations and share progress by using the communication mechanisms and tools needed to keep people informed and engaged.

Cultural transformation efforts are often cancelled before they are given the time needed to take hold. It is essential your organization do not let its  eagerness for change to sabotage its new culture program.